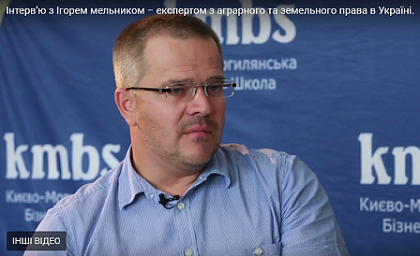 One of the hottest topics for discussion in Ukrainian society is perspectives of future free land market in Ukraine.
Igor Melnyk, Managing Partner of IMG Partners, an attorney at law, co-founder of Loretta Agro, LLC, tells in 35 minutes' video about pluses and minuses of land reformation in Ukraine.
The interview was conducted within the framework of the program "New Management Concepts: Multipliers and Impact Levers" Kyiv-Mohyla Business School.
The video is available on IMG Partners' You Tube channel: https://www.youtube.com/watch?v=Up1pu91vPcE
also on the IMG Partners Facebook page: https://www.facebook.com/IMGPartners/